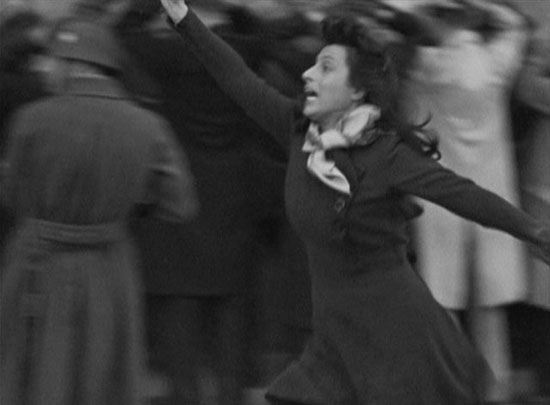 The Board of Supervisors here has passed legislation making it now illegal to be naked in San Francisco. Except behind closed doors, or during the seasonal bacchanalias and street fairs. The mayor has a week or so, I think, to sign or veto it, so you can still be naked for a few more days without getting in trouble. For some time now, all the guys in my neighborhood with shaved pubes, after discovering that nudity by itself was not illegal, decided to hang out in the Castro Commons in their tenny-runners and nothing else. Seeing them walking down the street naked as jaybirds with backpacks was one of the great joys of living in this neighborhood. I'm really saddened that it's come to this, enforced tan lines. When I moved here in the early 80's, I remember a kind of "anything goes" attitude, our diversity and uniqueness celebrated. Now it seems all about melding into a mainstream. Where have all the sissies gone?? Thank you Sylvester that there is at least a RuPaul on TV. I'll miss the naked guys and their golden leathery shaved skin and little button peepees. And that one very talented naked plein-air painter.
I'm trying to get caught up on my film viewing. I tend to see very little in the theaters now, only those films with really loud explosions and Bruce Willis. On Fridays I read all the film reviews and then add the interesting ones to my Netflix queue. By the time the film is released on home video, I'm usually about 3-9 months behind the rest of my film-enthusiast friends, but I get to watch movies in my underwear with a glass of wine and on a 10 foot screen. My dream as a kid was to have such a screening room in my house, and the accessibility of home theater projection systems and blu-ray has made the experience possible, affordable, and negligibly different from the experience of seeing something at, say, the Opera Plaza. Here's what I've seen over the last week:
Jesus Henry Christ, The Sisters, Love Crime, Norwegian Wood, Guest of Cindy Sherman, Frankenweenie (at the cineplex), Jiro Dreams of Sushi, Belle de Jour, Belle Toujours, Looper (Bruce Willis, so at the cineplex), Roma Città Aperta.
I'm still a little dazed from Rosselini's neo-realist melodrama Roma, Città Aperta last night. First a pregnant Anna Magnani is shot dead while rushing to reach her fiancé as he's being taken away by the Gestapo, and on the day that they are to be wed! And then, after our other hero is tortured to his death with torches and clamps and whips, the cute parish priest is tied to a chair and shot dead! Seeing Anna Magnani shot in the back was unsettling enough, but the chubby little priest… che roba brutale!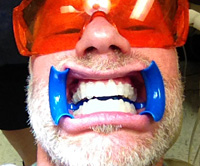 I had my teeth whitened. It lasted for a day, and then my diet of Trader Joe's mini chocolate peanut butter cups and iced tea instantly re-yellowed them. The dentist was the only one in the office when I arrived mid-afternoon. And I was her only patient. Perhaps for the whole day? She told me cautiously that she was born "overseas," and we hit it off instantly when I mumbled some Arabic that Nemr taught me. I was there for 3 hours. She talked the entire time, like she hadn't talked to another person in weeks. She'd ask me a question and I'd gurgle a response. I had the feeling that she doesn't have many patients. It really felt like the backdrop of a film, I mean the absence of employees, fellow dentists, hygienists, and patients, like if my Arab Dentist/Terrorista put me to sleep I'd wake up in a male brothel in Morocco. With white teeth, of course.
I'm starting to learn Greek. It's all about rote memorization, as most words have nothing to do with anything I've heard before and seem completely disconnected from their meaning. At least now I can read stuff. At a five year-old level. I spent the better part of yesterday trying to pronounce the word for "the hotel." It's "το ξενοδοχείο," pronounced like "to-xen-o-doh-cHEE-o." It seems like way too many sounds for such a simple concept. The book that I'm using is really great, because they don't have conjugation tables or declensions of articles, just dialogues, so you learn the language by absorption and repetition. I yearn for those days when I didn't have to study, when my brain absorbed whatever it read. I remember once in 4th grade a student talking about studying for a test, and I was paralyzed that I didn't know what that was or how to do it. I just seemed to grasp and remember everything. Already I've forgotten what that word was for hotel.
2 Comments to Naked Guys, Rosselini, White Teeth and Greek
Leave a comment
Sign up!
Categories
Archives