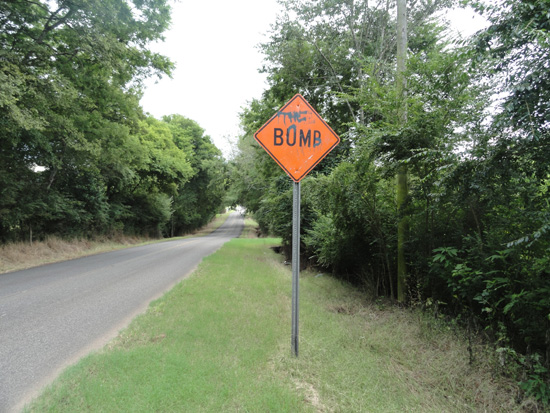 Big Chrissy had to meet with a client in Birmingham, so I tagged along to visit mom and dad for a few days, in Pinson, about 20 minutes northeast of the city. Chrissy is the first of my friends in San Francisco to go back home with me, so of course we had to get fried green tomatoes at the Irondale Cafe, barbecue at Dreamland, a trip up to the Vulcan to get a closer look at that big iron butt, and drives past the countless predatory lending establishments along Highway 75 between Centerpoint and Pinson.
We even saw a praying mantis at the 16th Street Baptist Church. My friend, Susan, who endearingly calls Big Chrissy "sir," pointed out that it looked like it was praying. Language and meaning coming together on the site of one of the most tragic incidents of the civil rights movement, we all three looked at each other, "Oh, that's why it's called a praying mantis."
A schoolmate of mine has been the mayor of Pinson since 2004, when the city was incorporated, paradoxically following the near complete disappearance of much of what was a quaint old town. Susan assures me that Main Street is experiencing a sort of mini revival, but the shopping centers that have displaced the little old businesses there are eyesores, with nothing to distinguish them from similar such symbols of American convenience that have destroyed the old small town urban experience across the country.
It is sort of overwhelming, coming from arid golden-hilled California to drive through acres and acres of lushly verdant rolling hills, hysterically chirping cicadas, green grass. It is a beautiful state. Fireflies twinkled on and off in the forest behind my parents' house at sunset, dogs meandered by without leashes, it rained.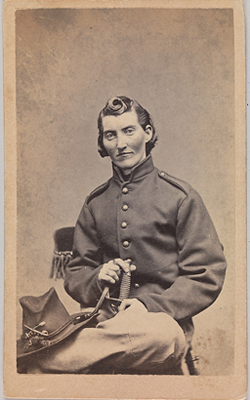 On the way home, we stopped in New York City for a few days, seeing a few plays, including Tennessee Williams' rarely produced The Two Character Play, and the awesome and inimitable Cicely Tyson, Vanessa Williams and an adorable Cuba Gooding, Jr in The Trip to Bountiful. We also saw The Weir and Vanya and Sonia and Masha and Spike with David Hyde Pierce and not Sigourney Weaver.
At the Met we saw a dynamite photography show about the American civil war. My favorite image was a portrait of Frances Clalin Clayton, by Samuel Masury. Frances fought alongside her husband on the Union side, until his death in battle, disguising herself as a man named Jack Williams. In the picture she's sitting with her leg crossed over her knee, suggestively (to this contemporary viewer) holding the hilt of her sword between her thumb and index finger, a hauntingly contented sliver of a smile on her face. She could be the subject of a Cathy Opie photo.
We also saw yet another Edward Hopper show at the Whitney, this time drawings and studies for paintings, as well as paintings. An obviously gifted illustrator, Hopper is just plain boring. I love his work, though, precisely because it's so boring–just paint, light, space, location, depth, masterfully conveying a sort of intimate blandness. I like just not thinking sometimes, you know?
James Turrell's show at the Guggenheim was thrilling, just a few pieces taking up the entire museum. He converted the central atrium into a theme park art ride consisting of giant concentric rings of color extending down from and around the naturally lit translucent window in the center of the ceiling, the rings slowly shifting through the pastel corners of the spectrum. While the colors of the room shifted, people laid on the ground looking up, their friends all changing colors, taking unauthorized photos with flash, the guards yelling constantly to stop taking pictures…
No comments yet.
Leave a comment
Sign up!
Categories
Archives