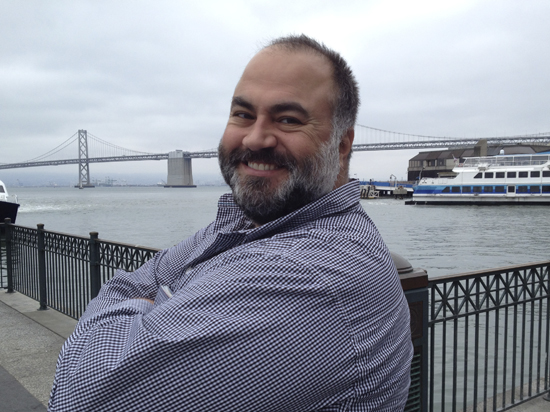 I'm not sure how the word "Frisco" became associated with a less-sophisticated appellation, but I warmly embrace it, in the company of every wisecracking dame and hard-boiled fedora-wearing tough-guy from Joan Blondell to Burt Lancaster and Edward G. Robinson, as the preferred nickname of our fair town. Stavros was here. And now he's gone. Frisco just ain't the same.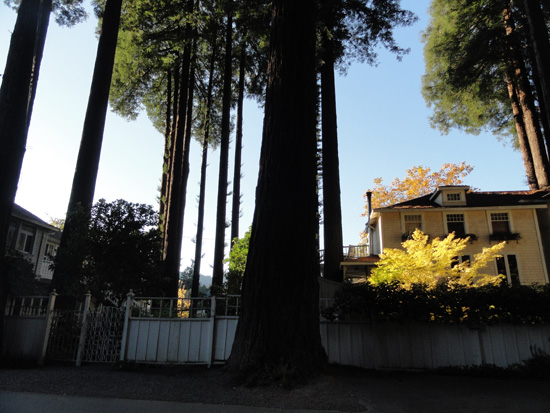 We spent a little weekend together in the Russian River, stopping in Petaluma and then driving through the Dry Creek wine country and doing some tasting. We stayed in Monte Rio, on the river under the redwoods at the Village Inn, where scenes were shot for the 1942 Bing Crosby Fred Astaire movie Holiday Inn, best remembered for the song "White Christmas." Across the bridge, on the other side of the river is a little vintage quonset hut movie theater, The Rio, where we saw Don John. It's so cold in the theater they give you wool blankets to snuggle up under. There were only 4 or so of us in the audience. This theater is a little gem, with murals painted by local artists, and the ceiling draped in the remnants of Christo's "Running Fence."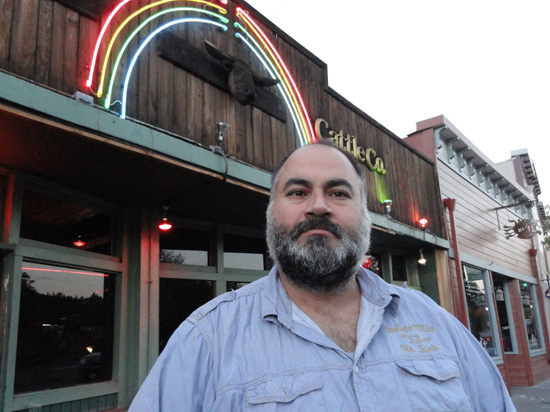 We saw the David Hockney show at the de Young. While a young student at the San Francisco Art Institute, working my way through school by cashiering at Marcello's Pizza on Castro, one of the cooks at Marcello's, David Dambacher, an older little man with a sort of nasally voice, took a liking to me, constantly bringing up "Daaaaa-vid." Daaaaa-vid this and Daaaaa-vid that… David Hockney. They were friends in LA. I had never heard of David Hockney, which exasperated his attempts to impress me. I just thought, if this guy were a good buddy of this "famous" artist, what was he doing working as a pizza cook for $6.25/hour? One day he showed up while I was working and laid out a little picnic on one of the tables, with baguette, wine and cheese, and a monograph of works by David Hockney. A few weeks later at school, I noticed that my photos were missing from the darkroom drying racks. I didn't think anything of it until I received a ransom note from David, demanding my body in exchange for my art. He continued aggressively pursuing me until one day I received a barf bag on my doorstep, covered in scribblings announcing that he was moving out of town and that I would never hear from him again, brutally assaulting my ignorance and failure to grasp the intensity and beauty of our potential coupling.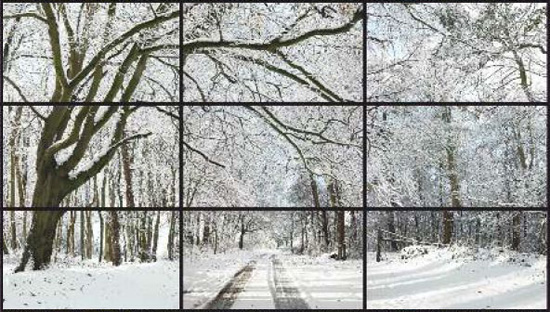 So, David Hockney. The show was great. Although he blew up these little iPad drawings into museum-ready numbered editioned prints, which completely turned me off. Rather than fully embracing a new technology, he merely made the same old stuff look like it was drawn by a robot.  Otherwise, the color and scale and vibrance of the rest of the work was just the thing to enjoy as a contrast to all the conceptual and abstract swaggering going on about town. One room in particular contained one of the most mesmerizing video installations I've seen in a while. On each of the 4 walls of the room he mounted a grid of flat-panel TV screens, each grid showing the same scene, moving slowly down a country road, but at different times of the year, each of the 4 scenes synched at the same point on the road. Such a simple gesture, walking down a country road, but executed with extraordinarily complex visual and digital engineering. I am so sorry I didn't know who he was when I had the chance to get some real dirt on this guy 30 years ago.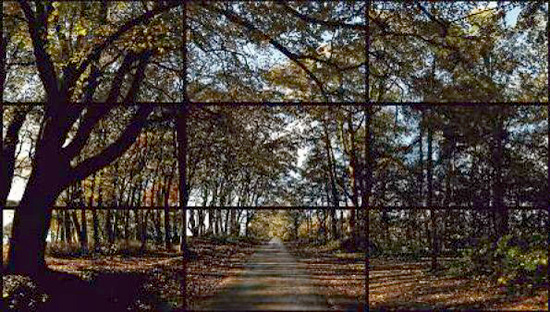 My friend Emily took us to hear Cameo in concert at Yoshi's on Halloween. I dressed up as a swinging disco dude, Michael Caine's little brother circa 1977. My feet were so sore from my platform shoes that I didn't dance. I don't know how John Travolta did it. And my head was so itchy under my wig, I just wanted to go home and wash it. But I didn't, afterwards we wandered around Castro Street and mingled with the other revelers, constantly scratching at my wig until finally limping up the hill to my house.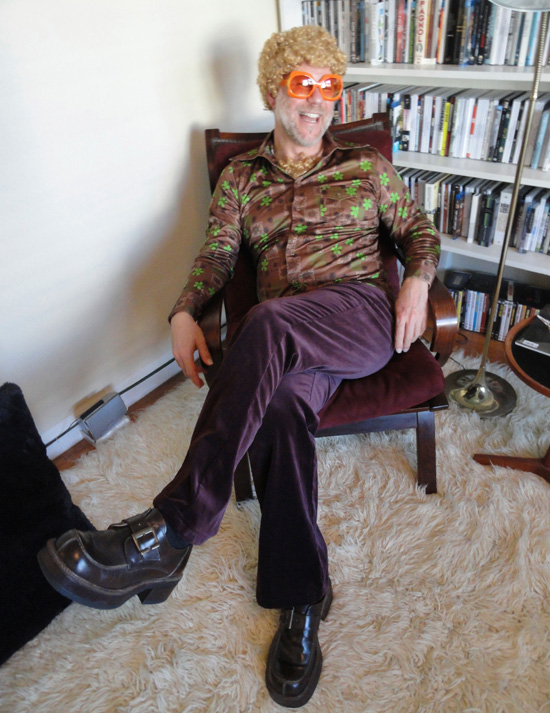 I introduced Stavros to chicken mole and dim sum on this trip. That's like watching Vertigo for the first time. Twice. Which he hasn't seen, actually, but I'm saving that for the next trip. We drank martinis with Dean Smith and Mike Kitchell, and I think all of us passed out during My Dog Tulip, which seemed an appropriate thing to watch and do after the Hockney show. We shopped at Macy's. We had Little Star Pizza with my family and ended up with 2 whole leftover pizzas, the last 2 slices of which I'm currently nibbling on for lunch today. We saw Gravity in 3-D with Daniel. We went to my sister's open studio and marveled at her ability to draw so fluidly with wire and marbles. We nibbled on free food at the Ferry Building and Trader Joe's. I made a traditional bolognese meat sauce with texturized vegetable protein. Stavros made his famous eggs for breakfast and many recipes from his One-Spoon Project. We walked d'Auggie around the Castro together. We inadvertently staged an impromptu mini Danish film festival. We hiked with Big Chrissy and Small d'Auggie at Fort Funsten. We brunched with Dean and Chris at Kate's Kitchen. We ate expensive pastries and drank coffee with Nemr and his current ex-husband at Craftsmen & Wolves and hung out with the hipsters on Valencia.
And now we talk every day via FaceTime and Skype, the vast distances between us seeming not so vast anymore.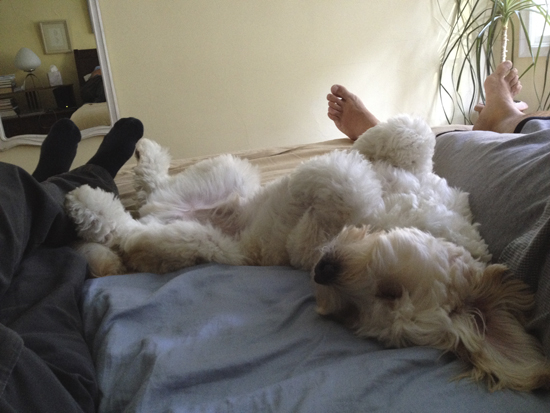 No comments yet.
Leave a comment
Sign up!
Categories
Archives