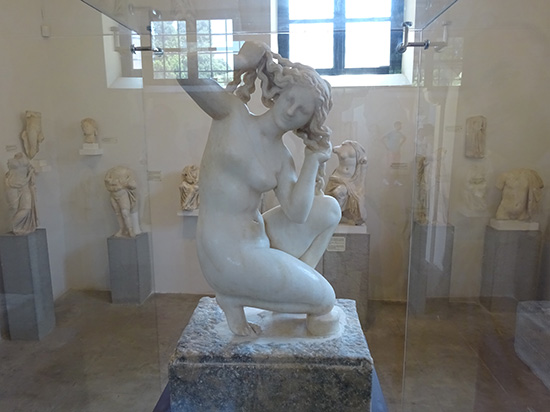 One of the first things I learned to say in my Greek lessons was Οι Éλληνες οδηγούν παρα πολύ γρήγορα–The Greeks drive too fast. I'd wondered why that would come before negotiating prices at the vegetable market, but now I know. Not only do they drive too fast, they come out of nowhere, driving twice as fast as you, and sniff your car butt until you get out of the way. Then they glare at you as they pass. I'm talking about guys, this is obviously a testosterone thing. And if they're coming in the opposite direction, and want to pass cars on the opposite side of the road, you just have to figure out how the heck to get out of the way, because the possibility of a head-on catastrophe is made your responsibility, they seem oblivious to the notion. People of the United States, you have no idea what it's like. Traffic signals are taken as suggestions. Stop signs and pedestrian boundaries and welfare are ignored. I remain a calm driver in spite of it all, humming Nancy Sinatra tunes as I'm passed and beeped at…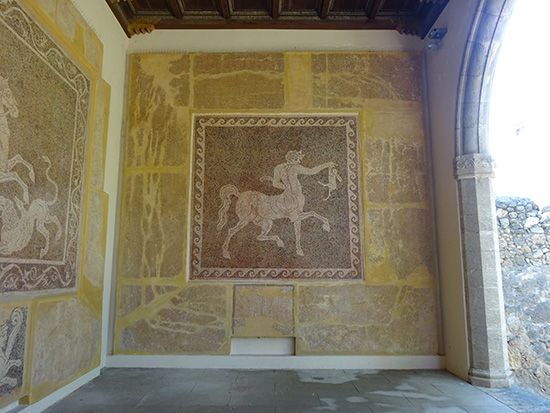 Rhodes was actually a pleasure to drive around in. There are so many tourists, all driving carefully along the steep cliffs and twisted medieval one lane roads, far outnumbering the road-ragey Greek guys.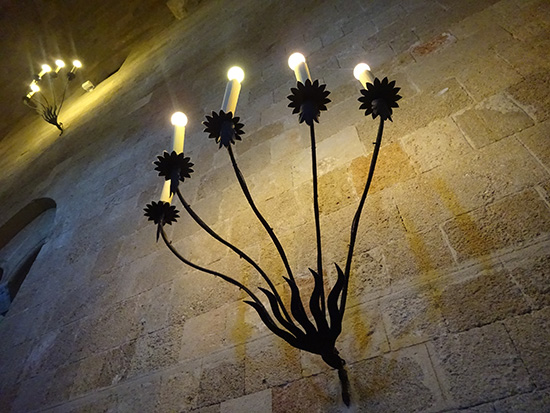 Rhodes old town is a beautifully preserved medieval city, with several grand museums. And you can see Turkey! Most of the architecture dates from the period of the Knights Hospitaller (14th to 16th century), who rebuilt much of the city on a grand scale before taking off for Malta.
The italians controlled the island for only 30 years in the beginning of the 20th century, but restored everything, built a delightfully curvilinear seaside spa in Kalithea and deco buildings in Rhodes town, a beautiful fascist-y church to Saint Francis, a fake Alpine retreat, fountains everywhere… and then turned the keys over to Greece.
Inland, south of Rhodes town is Petaloudes, the Valley of the Butterflies. The oriental sweet gum trees attract a sub-species of the Jersey Tiger moth, which had not yet arrived in the great numbers that we thought were to be expected around this time of year. "June 20th," the ticket seller told us, annoyed and with awesome specificity. The valley is beautiful though, lushly green and cool, and a hiking trail winds through it alongside a stream and up the hill to—I'm told, I didn't quite make it—a monastery.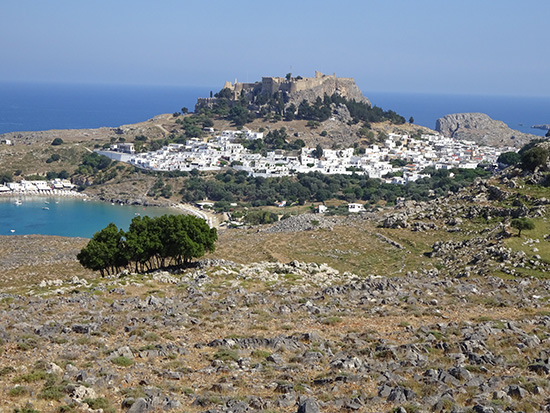 We spent several nights in Lindos, one of the most lovely towns in the Dodecanese, built under the shadow of a grand acropolis, on a tiny peninsula jutting out to the sea. Every restaurant has a rooftop terrace with stunning views of the sea and acropolis. And transportation through town on donkeys!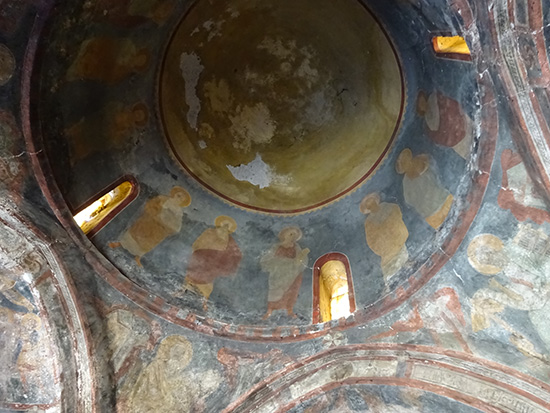 We met up with Stavros' friend Markus, whom Stavros calls his son, because of his youth and clear need for a parental sort of guidance. Sitting on the open air terrace of a restaurant in Lindos, the acropolis and our burly furry-fingered bushy-eyebrowed waiter glowing and hovering warmly over us, I was again moved to tears as my dinner companions kind of ignored the fabulous atmosphere, unbelievably sexy staff, and wonderful food. "Meh, this view's okay," Stavros said as he looked into my teary eyes. "I hate lamb," said Markus, as once again my eyes welled up as I took a bite of the delicious roasted lamb and chickpeas.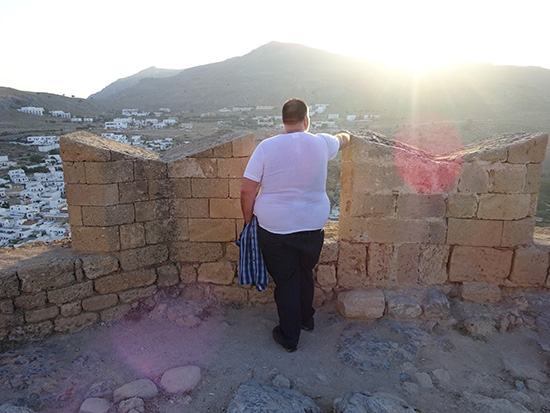 No comments yet.
Leave a comment
Sign up!
Categories
Archives