I'll be 48 for only two more days. Ron was 48 when we briefly went out nearly 30 years ago. Well, we didn't really "go out," we actually just boinked a few times, but man did I have a crush on that guy. His big gray mustache and eyebrows, his deep bellowing laugh, the craggy lines on his big face. I completely fetishized the late 40s for much of my baby gay days. I'm that age now, but somehow can't make the leap to thinking of myself as his peer, or having my grays and wrinkles and ear hair fetishized.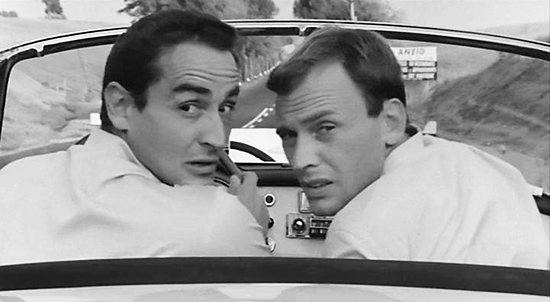 My sister died less than 2 years ago. I still wake up crying, I still can't wrap myself around the notion of Susie being so profoundly gone. I read about Syrians and Palestinians losing several generations of family members in one brutal moment, and wonder how in the heck they do it. And I have a home and hot water.
Life used to be this thing that was forever in the future, so many things to do, so much time to get it all done, later, always the possibility of later. Now it seems that later is now, and the only inevitability is more ear hair, more gray, a body that gets progressively less cooperative… On the bright side, I'm totally on the road to becoming the man I love, or at least looking like him. As soon as my back hair grows in I won't need anybody. I used to think of old people as a sort of other species, that they were cranky because they were of a different sort of genetic material. Now I find myself complaining about Republicans and dirty sidewalks and noisy kids and the changing demographics of my neighborhood. I listen to the Carpenters with no irony.
And then Davide came to visit, fresh from his breakup, and dated up a storm while he was here, no not a storm, some sort of southeast Asian typhoon-like squall, and with all these guys with beards down to their bellies and bellies sitting on their laps.
And then Stavros and Giorgos came to visit. I seemed to be sick the entire time they were here, but with me hacking and wheezing we went to Lake Tahoe with Big Chris and the dogs, took the ferry to see Ai WeiWei's show on Alcatraz (a few visually dazzling sculptural statements, but generally Public Art for people who like confirmation that what they think they're experiencing they are indeed experiencing: lots of stuff to read, politically correct, softcore, nothing particularly memorable or challenging), we visited Julia Morgan's Chapel of the Chimes in Oakland, met with my movie group, had a reception for my show at Mercury 20 and the same three guys who eat everything at all of our openings came and ate all of our deviled eggs and pickled veggies, attended a pre-Thanksgiving Thanksgiving dinner in honor of Big Chris' little sister's birthday, celebrated my grand-nephew's first birthday, attended an authentic suburban party in honor of my friend Thomas' 50th birthday, with taco truck!, spent a day driving up and around the Sonoma Coast, saw a million movies together including Cloudburst, known as the best geriatric lesbian road movie every made, but it's really the only geriatric lesbian road movie ever made and it put seven of us to sleep, plus two dogs… and then they were off, back to Athens, the visit over way too fast. Now I miss my little Stavros again, the dogs my only furry companions, pushing me into an increasingly tinier corner of the bed as they flash their fuzzy tummies at me to rub.
I hope you all saw Dean Smith's show at Paule Anglim's. It was great, paintings from before his current obsessive compulsive squiggly line and check phase. I was mesmerized by the simultaneous flatness and depth, some like windows onto some unreachable but lush and possibly fleshy scene. Those surfaces are something else, so much happening, with lines, strokes and waves going this way and that… and Dean's hand nowhere but obviously everywhere. So satisfying to see paintings that have so much physicality and visual allure, that change so radically with proximity.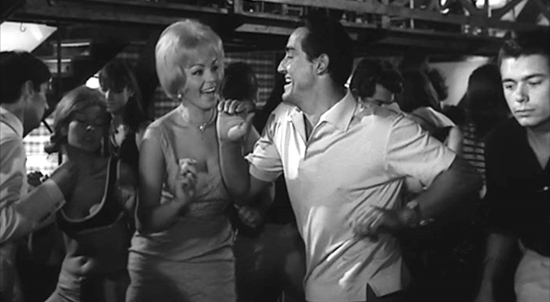 And now my sister Carol is visiting. We're up at my other sister June's for the day, in Santa Rosa, the first of my birthday celebrations. Last night Carol and I watched a wonderful Italian film, Dino Risi's Il Sorpasso about a studious shy recluse, Roberto, swept away by a gregarious stranger, Bruno. Virtually the only person in town while the rest of Rome is off to the country celebrating Ferragosto, Roberto lets Bruno use his phone, and then reluctantly agrees to take a short break from his studies to share a quick drink with the dynamic Bruno, who is eager to show his gratitude for the use of Roberto's phone. Once in the car, numerous delightful diversions ensue, with Roberto gradually relaxing and letting himself enjoy the various unexpected and wild whims of Bruno. After 2 days on the road together, Roberto, excitedly egging on Bruno to pass cars, laughing wildly, declares the past 2 days to be the best of his life. The car swerves off the road, Bruno is thrown safely to the shoulder, but Roberto, our shy recluse, trapped in the car, is crushed to smithereens as the car tumbles down the cliff.
It can all end any minute now, so stop resisting and enjoy the ride.
2 Comments to Two More Days
Leave a comment
Sign up!
Categories
Archives