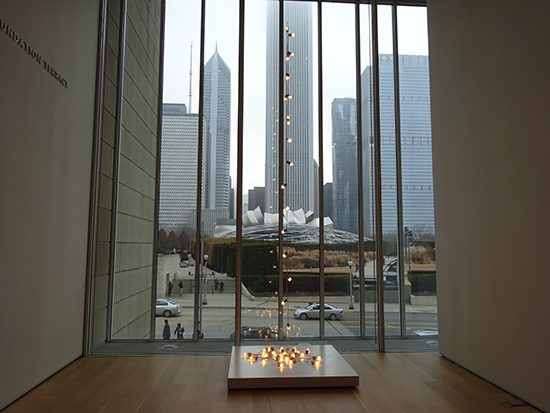 I love going to Chicago. It's like "the big city" in a way that New York and LA–and certainly little San Francisco–somehow aren't. Maybe it's the grandeur of the architecture, or just that everything seems so… what? Big? Even small plates at restaurants seem huge. I was there recently, and even I came home bigger, after stuffed pizza, fat steaks, half pound burgers and Whitey's chocolate malts. Whitey's is in Moline, on the Iowa border, where Big Chris' family lives. We stopped in Moline for a few days to visit with them and see the "Self-Taught Genius" show at the Figge in Davenport, across the Mississippi. And Whitey's malts every night. And there are all these fantastic slow-foody restaurants, with local products, vertically constructed architectural dishes, craft brews and spirits. I remember going to Italy in 1993 with Bob and discovering field greens, which seemed so exotic at the time, and then coming home trying to find things like arugula and frisée, which at the time weren't yet widely available. I'm so happy that people are rediscovering their local farmers and producers. It makes visiting those places more special, when something uniquely of the place can be experienced.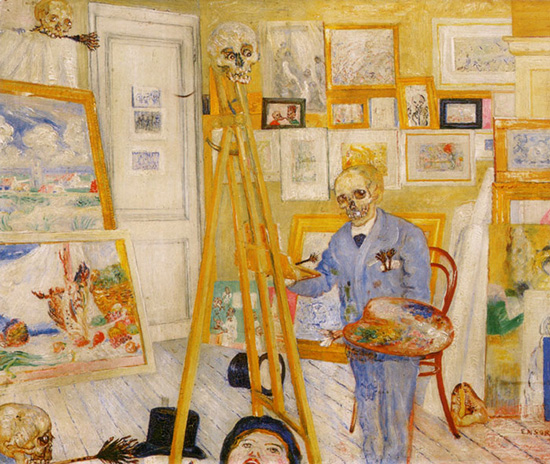 At the Art Institute of Chicago we saw a show of James Ensor's work, centered around the restoration of his Temptation of Saint Anthony. What a wonderfully tortured artist. Having never successfully resisted greed or lust myself, I found his anguish at the brutality of modern life quite intense, and so lushly theatrical.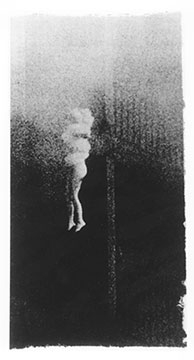 There was also on view a more recent body of work examining the drama of modern misery, from 1980, Sarah Charlesworth's Stills. Each of the 14 photographs is 78 inches tall, and features a blown up reproduction of an image from a newspaper of a person falling from a tall building. They're beautifully unsettling, shocking documents that reduce existence to the split second before it's all over.
Of the many wonderful dining experiences this time around, my favorite was a seemingly dumpy Polish place on West Division, called Podhalanka. We were given a menu, but quickly discouraged from making any decisions and simply asked how hungry we were. "Average hungry" for the two of us resulted in white borscht with sausage soup, cabbage soup, grilled sausages, stuffed cabbage, potato pancakes, pierogi and Cherry juice. One of the most memorable, satisfying and authentic Polish meals I've had in Chicago. The staff quite clearly hoped to give us an experience of Polish cuisine, and share their lovingly made traditional creations, rather than just feed us. I felt like my aunt Agnieszka was cooking–just for us!
My cousins took us out to a pubby restaurant called Publican that describes its food as an homage to bear, pork and oysters–a rowdy place, well-suited to my fun-loving cousins. It's the kind of place where you could jump on the tables and sing the Whiffenpoof Song. My cousins, who are around my age, have a knack for finding mates who look exactly like what my husband should look like. When the time comes, I'm putting those girls to work on finding the next one for me.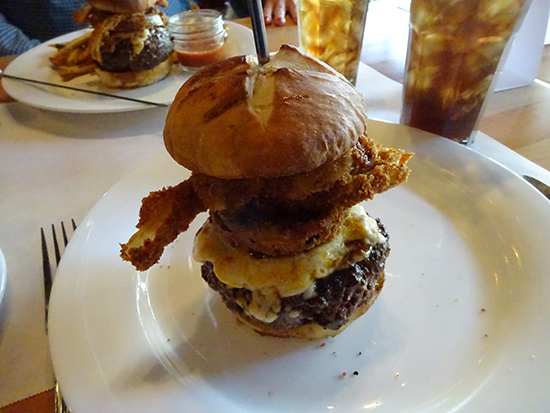 No comments yet.
Leave a comment
Sign up!
Categories
Archives