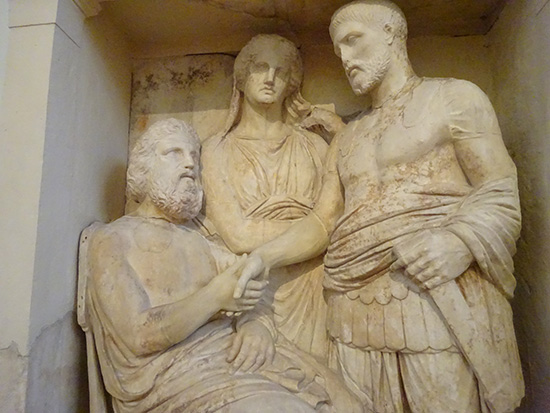 I recognize him immediately, that guy who is just not the marrying type. He's in his mid-40s, extremely handsome, never married, but he talks dreamily of marriage, spending lives together, dish patterns… I am drawn to him like bees to pollen, sure that once he samples the depths that are possible with sustained intimacy, he'll blossom into that other guy, the one I'm certain I'll be with forever. Then one day there's the guy I recognized at first—the one in the wheelchair that I shoved down the stairs to make way for my fantasy—that guy who isn't quite ready to settle down or explore perpetual commitment. Just not the marrying type at all.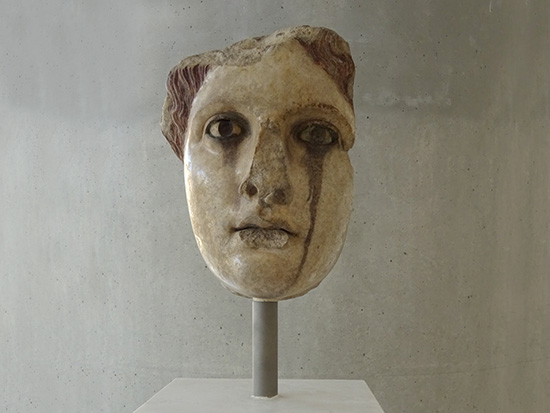 I'm in Greece, visiting Stavros and traveling around with him and my buddies from San Francisco, Dean & Mike. A few days after our arrival, Stavros announced that he and I would be better off as just friends, apparently misreading my busyness and distraction over the past few months as a lack of interest. I wasn't sure at first if it were a pre-emptive breakup based on misinformation or a genuine desire to reposition himself in the relationship, but our subsequent conversations have clarified the urgency for both of us to embrace a different kind of companionship. In a way there's some relief on both sides. We like each other so much and have so much fun together, but he's focused on a career that's going to make being together a challenge. And there are those 6,000 or so miles between us. Or maybe we both knew from the beginning that we wanted different things? It's painful and uncomfortable, but, but… actually, but nothing, it's just painful and uncomfortable. I don't like the idea at all of being 50 and single, so my suitors better start lining up, the twilight of my 40s is quickly slipping into the darkness of 50ness. But, soft! what hairy forearm through yonder window breaks?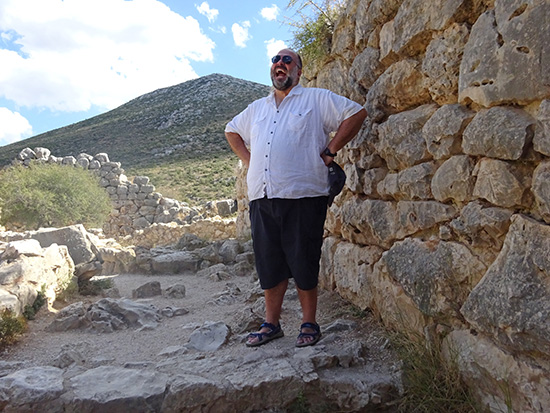 Greece, on the other hand, has been a delight, and despite breaking up, Stavros and I have had a great time together as usual. Except for that brief moment when we tried to drown each other in Ormos Giannaki. We've been toodling around with Dean & Mike, showing them Athens and beyond, bonding with antiquity as well as the vibrance of city and village life. We visited Mycenae and the remarkable Tholos tombs there, then spent a few days with Yorgos & Filios at their getaway in Methana, then the theater at Epidavrus, the beach and ruins and Tomulus of the Athenians in Marathonas, the Temple of Poseidon at Sounio… I've written about these places before so won't bore you with details, but stick around for some more entries about the rest of the trip.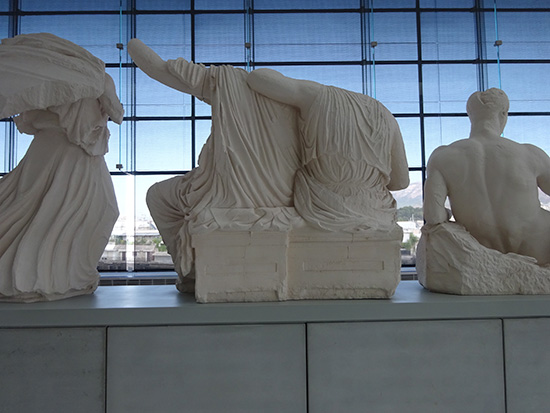 So let the Dating Game begin. I'm currently accepting applications from eligible bachelors. If single and furry and slightly over-the-hill and planning to be in the San Francisco Bay Area, please send a self-addressed stamped envelope with your name and shoe size to Sanfranchrisko, San Francisco, California.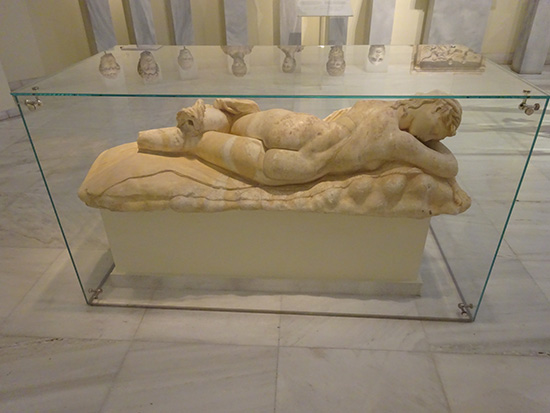 No comments yet.
Leave a comment
Sign up!
Categories
Archives