In February and March I showed my new photo series, Stavros at His Bath at Mercury 20 in Oakland.  The project draws inspiration from 19th century paintings of women at their toilets, bathing scantily-clad by the river, or lunching in the grass naked with their clothed male companions.
During the 19th century, the representation of the nude female body underwent a revolution whose main insurgents were Gustave Courbet and Édouard Manet.  They rejected the idealized nudes of academic painting, as well as the hypocritical confinement of the erotic to mythological subjects.  Manet painted his Olympia in 1863, based on Titian's Venus of Urbino and Giorgione's Sleeping Venus.  Rather than depicting the goddess of love, Manet's subject is a prostitute, a real woman, shocking because of her confrontational gaze and sexual independence.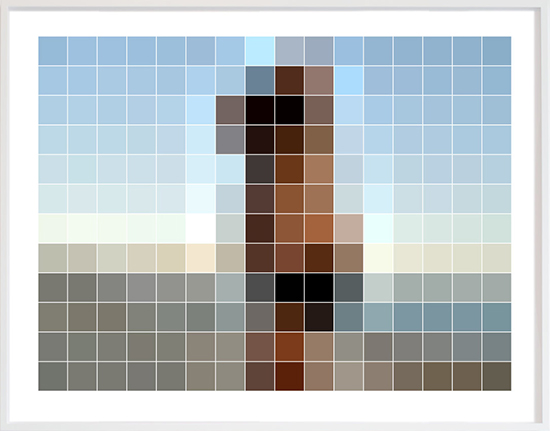 The subject of my series, Stavros, my former lover, is a large bearish man emerging from his tub, floating in the sea, sprawled on his bed, but rendered in such low resolution as to obliterate details of personality or identity.  The images are 30" x 38" printed in a resolution of 12 x 16 pixels, each pixel about 2 inches square.  I share these intimate moments in Stavros' day, but I ask my viewers to fill in the details.  I aim to frustrate our voyeuristic impulses, and sidestep comparisons with, and critiques of, this particular body.  In an age of accessible images of nakedness and the ubiquity of selfies, I seek to distract us from the nude form and focus our attention instead on how we look at it.  What exactly do we want to see?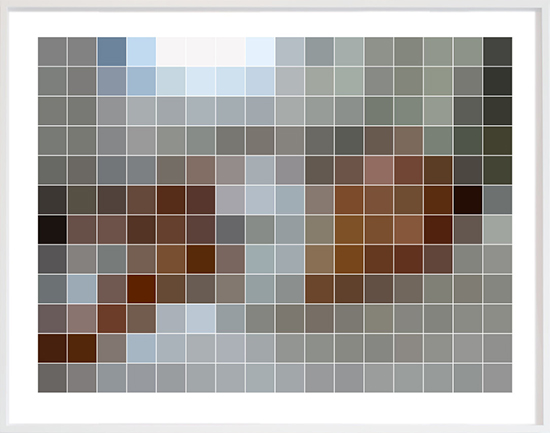 I imagine that you, my dear readers, can fill in many of the details, given that I've documented so much of my courtship with Stavrulaki.  Indeed, the interior life that I aim to document in my blog can be seen as the other side of my camera.  Many of the pictures were shot while traveling around with Stavros and his new boyfriend in Greece, months after our breakup. The final image, of the sunset at Naxos, makes reference to the end of our relationship and to the island where Theseus abandoned Ariadne. Her fate wasn't that bad: Dionysos, the god of wine, ecstasy and wild pleasure, swung by and married her.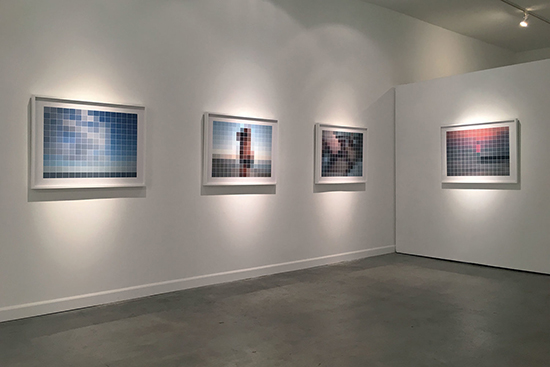 No comments yet.
Leave a comment
Sign up!
Categories
Archives