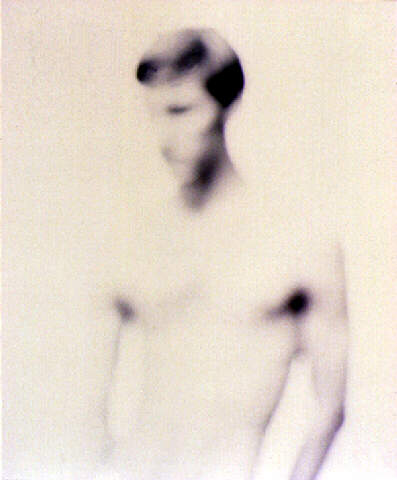 The photographer Bill J came over for dinner last night. He's in town housesitting for some friends, and rethinking his relation to his work. Since the 1980's, he's been making blurry shadowy portraits that evoke the sense of loss and faded memory associated with the AIDS epidemic.
He's such a nice guy, and amazingly down-to-earth for an international artstar, and he seems to know everybody, including people from my past that I don't even remember, or want to remember, or have forgotten for some very good reason. He went off to meet an old college buddy of mine from the Art Institute, Jim. Jim photographed black men, exclusively, ala Mapplethorpe, but with more edge, if you could imagine. During our crit classes, there'd be his naked black guys, my naked old guys (I hadn't discovered hair yet), and Jason's naked young guys (or self, can't remember or distinguish between the two), providing much lively discussion about the male form, obsession, and desire.
Tonight it's Ann Miller!!!!
No comments yet.
Leave a comment
Sign up!
Categories
Archives